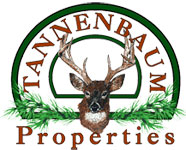 Yellow Point Cabin
120 Mountain Crest
Heber Springs
Rooms: 4 Bedrooms / 2 1/2 baths
Occupancy: 12
Price: $1,200/3 night weekend. $2,500/week
Water Proximity: Mountain Top
Details:
overlooking mountainous Heber Springs, Arkansas, and Greers Ferry Lake. What you can look forward to
A VIEW you could stare at for days. This is one of the very best views in the Ozarks. It sits on top of a mountain, overlooking Heber Springs. Behind the town, as far as you can see from left to right, is the lake. It is truly a sight to behold.
PEACE and QUIET. It is the only house on the road. You might hear a couple of cars a day on nearby roads.
SIMPLE FUN. You can play pool, pop-a-shot basketball, cornhole, horseshoes, and other games. There is an outdoor fire-pit-grill as well. There is no cable tv here but there is a large TV downstairs in the game room with many DVDs. There is also wi-fi at this rental, and it is ready to go! There is also another small TV-DVD combination upstairs in the bedroom to the right.
There is one master bedroom with a queen bed and ensuite bathroom to the left, on the main level, two split bedrooms upstairs, and one downstairs. The bedroom to the left upstairs features one queen bed, with its own half bathroom. The bedroom upstairs to the right has four twin beds. Downstairs, there is another bedroom with two queen beds and bathroom attached, plus all the games you can imagine, a wet bar, laundry room, and simply beautiful views from all levels! There is also a carport to park underneath, on the right of the house. There are very large wrap around decks on the main and lower level of the cabin to enjoy the beautiful views as well. There is also an electric fireplace in the main living area. The kitchen is fully equipped for all of your needs, but it does not have a dishwasher, so you will need to keep up with your dishes the old fashioned way :) It does also have a K-Cup coffee maker, and we keep the K-Cups stocked for you, along with sugar.
43 Photos: (click any thumbnail to view the larger image)
Additional info: