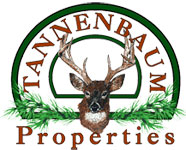 The HoneyMooner
1659 Tannenbaum Road
Tannenbaum Subdivision
Rooms: 2 Bedrooms, 2 Baths (1 Q, 2 dbls, sleeper sofa)
Occupancy: 6-8
Price: $450/weekend, $900/week (Fri-Fri)
Water Proximity: Interior
Details:
Don't let the name fool you, the Honeymooner is an authentic two story log cabin retreat great for any occasion. Comfortable great room has a stone fireplace extending to the full height of the cathedral ceiling. This chalet has 2 bedrooms: (1 queen downstairs, upstairs 2 doubles) sleeper sofa, 2 baths. Located across the street from Chalet Tomar.
20 Photos: (click any thumbnail to view the larger image)
Additional info: