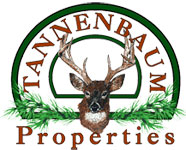 Cedar Pines Cabin
1810 Tannenbaum Road
Tannenbaum Subdivision
Rooms: 3 Bedrooms, 2 Baths
Occupancy: 7-8
Price: $750 for 3 nights, $1,600/week
Water Proximity: Interior
Details:
Come enjoy nature's beauty in the heart of the hills in north central Arkansas in this cozy A-framed cabin! The infamous Greers Ferry Lake is just a short walk away from this cozy cabin! "Cedar Pines" is especially perfect for families, since it is located in front of the Tannenbaum pavilion and playground area, right in the heart of Tannenbaum resort, also beside the Tannenbaum Lodge! Adults can visit and relax on the back deck, while the kids play on the playground, still in their sight! There is a room upstairs great for the kids too, with 3 twin beds, along with an "old school nintendo," many board games, cards, and more. The master bedroom downstairs had a King sized bed, and other guest bedroom upstairs has a queen sized bed, along with a portable crib if needed. Two levels make it great for adults to relax downstairs, while the kids play upstairs as well. It also features a fireplace, and charcoal grill.
21 Photos: (click any thumbnail to view the larger image)
Additional info: