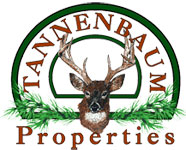 Greystone Cottage
2090 Tannenbaum Road
Tannenbaum Subdivision
Rooms: 2 Bedrooms, 2 Baths (2 Queens, 1 bunk)
Occupancy: 4-6
Price: $350/weekend, $650/week (Sun-Sun)
Water Proximity: Lake access
Details:
1 bedroom (Q and twin bunks for children), loft master bedroom (K). 2 baths. This darling cottage is perfect for a vacationing family! It sleeps 4 adults (one bedroom with a queen bed and twin bunks for the kids and a loft master bedroom with a king bed). There is a nice woodburning fireplace and a good path to the lake. Here you will also find a gas grill and VCR for entertaining.
6 Photos: (click any thumbnail to view the larger image)
Additional info: